What You Need to Do for Your Car After Winter
By Product Expert | Posted in How To, Seasonal, Service on Thursday, March 5th, 2020 at 6:22 pm
The end of winter is always a cause for calibration. Less snow and more sunshine is one of the best things to hear in the weather report. Life becomes so much easier when you don't have to worry about snow and ice overtaking the roads.
With how harsh winter can be, most people take precautions to protect their car over these frigid months. Now that the winter is over, it's time to start bringing our cars into the new season as well. How exactly do you go about thawing your car out? We'll show you our process for de-winterizing a car.
How to De-Winterize a Car
Once there have been a few days above freezing you should think about getting your car washed as soon as possible. A good car wash is especially important if you haven't had one at all this winter. Salt build-up is not good for your car or its underbody, so removing that as soon as possible is paramount. It will slowly leech away paint and rust parts of your car if you let it linger. A nice coat of wax will also help protect your car in case there is a freak flurry in April.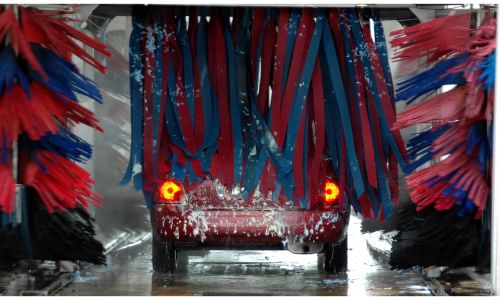 It is also important to thoroughly check the overall condition of your car, especially the tires. Cold air will sap the pressure from your tires, so it's good to check in on your tires and top them off if needed. This is also the perfect time to check your wiper blades to see if they accumulated any damage over the winter. Cold puts a lot of stress on your cars, so making sure they survived winter in one piece is important.
---
When is a Hole Too Big to Patch?
---
Car Service in Listowel, ON
Stop 23 is ready to help you with any service-related needs or questions you might have, so stop on by and let us help you. If you have any other questions, then please give us a call and we'll be happy to help.